Books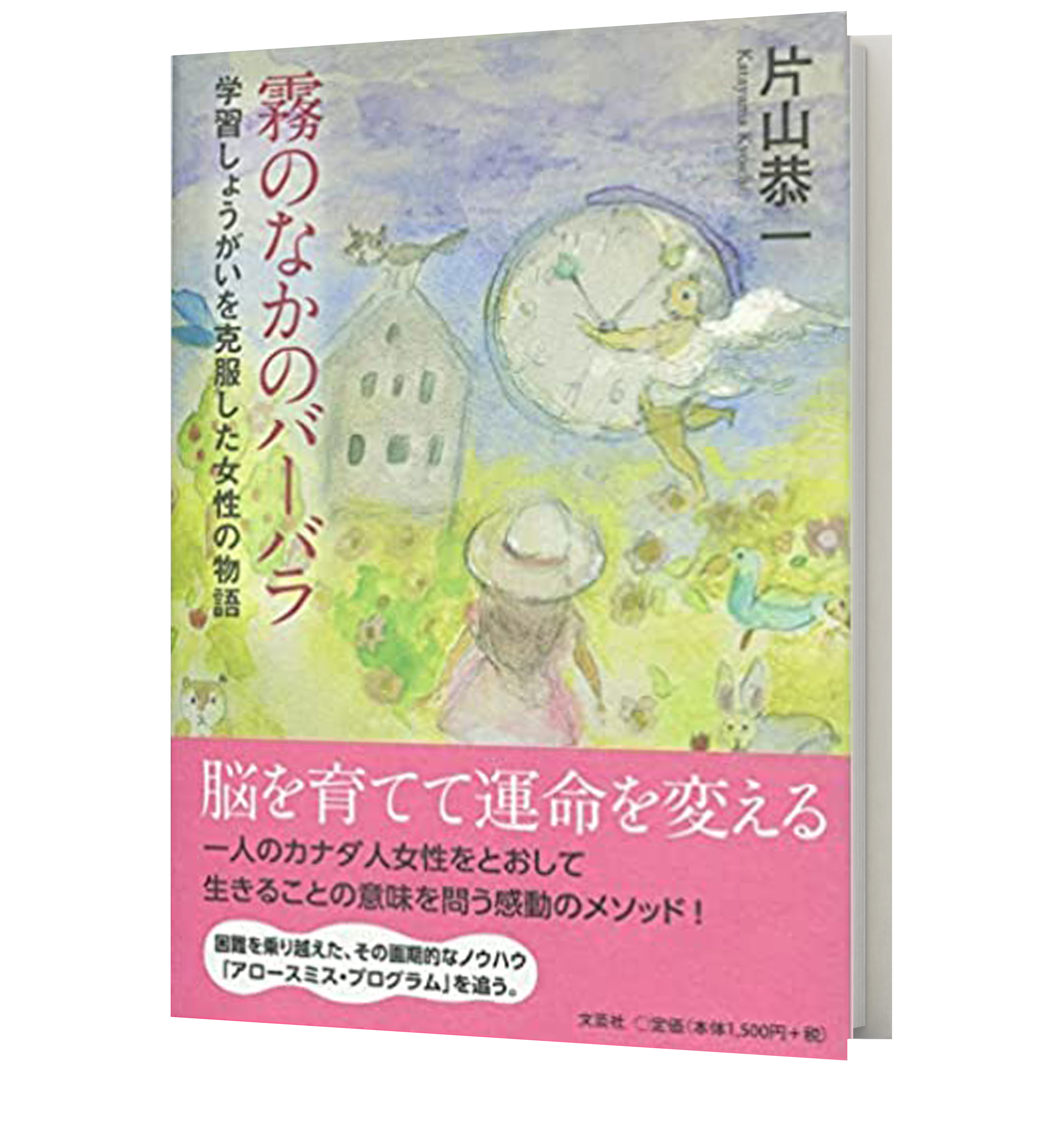 A new book written by a prominent Japanese author, Kyoichi Katayama, based on Barbara Arrowsmith-Young's life journey has been published in Japanese. Loosely translated into English as "Barbara in the Fog: A Story of a Woman Who Overcame Learning Difficulties, Train Your Brain to Change Your Fate", the book will make available Barbara's story and vision to a new audience.
Books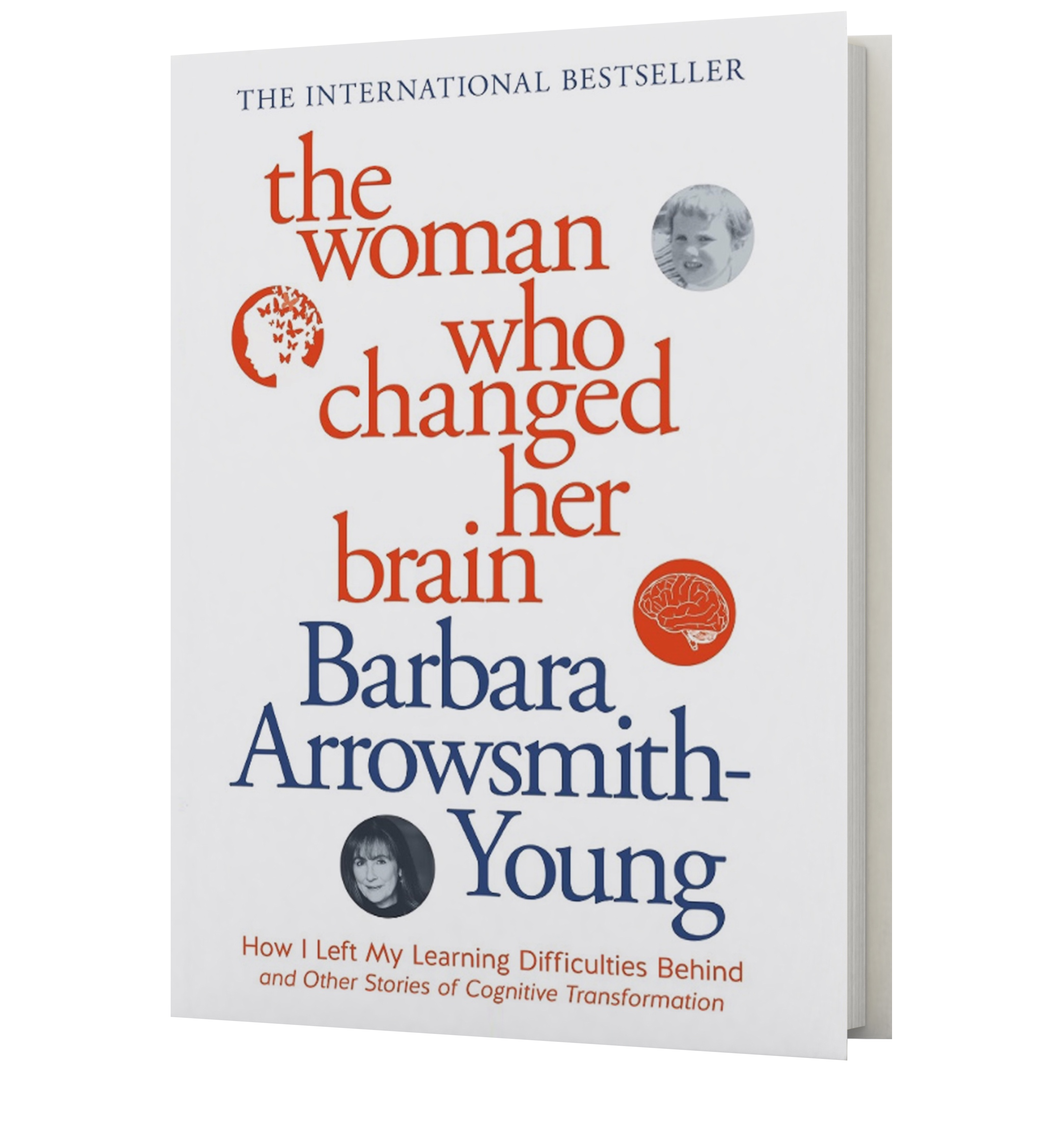 In her book, The Woman Who Changed Her Brain: And Other Inspiring Stories of Pioneering Brain Transformation, Ms. Arrowsmith-Young recalls her own painful struggle with a disabling learning disorder that caused teachers to label her stupid, difficult and stubborn. Interweaving her own powerful personal story with portrayals of the transformations others have made using her groundbreaking exercises, she introduces readers to the heartbreaks, triumphs, and clinical mysteries she has encountered during her career – and sends a message of hope to children and adults struggling to overcome mild to severe learning disabilities. Reviewers have written, "Arrowsmith-Young explains some of the most complex neurological concepts in a personal and breathtakingly simple way." "Readers of 'The Woman Who Changed Her Brain' will find the author's writing style lucid and her personal story inspiring. Students of personality, language, learning and teaching all will benefit from this exciting book about the miracle of the human brain." "It's a fascinating book that speaks to the lag between exciting developments in brain science, and existing educational practices." "It will open your mind to new possibilities on how to deal with 'traffic jams in the brain.'" "People with learning disabilities have long been told they must learn to compensate for their deficits, because they will never improve. In The Woman Who Changed Her Brain, Barbara Arrowsmith-Young offers her own story, and those of her students, to refute that conventional wisdom." "Arrowsmith-Young has been able to describe, in a poignant and often unforgettable way, what it feels like to have a devastating learning disorder––but also what it's like to leave it behind. Most everyone reading this book will find in its unique case histories, a new way to think about people's cognitive difficulties in coping with the world. Here is an opportunity to understand the mental glitches and deeper problems of their own or of others in a new way." "An inspiring, instructive life story."
Books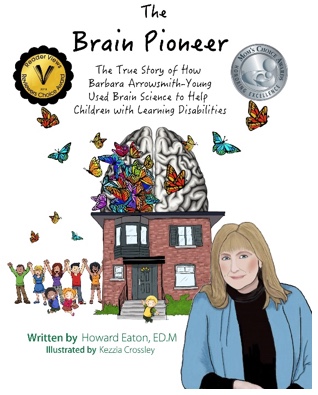 Did you know your brain is plastic?! That's right: because "plastic" means it can change. This is the story of Barbara Arrowsmith Young. As a child she was told she would never overcome the learning disabilities that made school so difficult and frustrating for her. But Barbara refused to believe that was true. With courage, inventiveness, and resilience, she found ways to actually change her brain and improve her skills. A dedicated researcher and innovator who came to be known as "the brain pioneer" for her groundbreaking research on what's now known as "brain plasticity," Barbara has transformed how people with learning disabilities are perceived and educated. Barbara created her own brain improvement program, and opened the Arrowsmith School in 1980 to bring the program to other students. Today there are over 100 schools offering the program around the world. The program can also help adults who have had brain injuries from stroke or accidents. Through Barbara's passion and achievements, she has taught the world that children with learning disabilities and people who have suffered brain injuries can change their brains, and dream of a brighter future! Read on to find out how Barbara made her incredible discovery. Includes a history of studies in brain plasticity, amazing brain facts, vital brain health recommendations, and a comprehensive glossary. To learn more about the book and read some of the reviews, please visit the website for Howard Eaton at http://gliapress.com/the-brain-pioneer/ Winner of Mom's Choice Awards Finalist in the 13th Annual National Indie Excellence Awards The Brain Pioneer is available online in USA / Canada / Australia
Books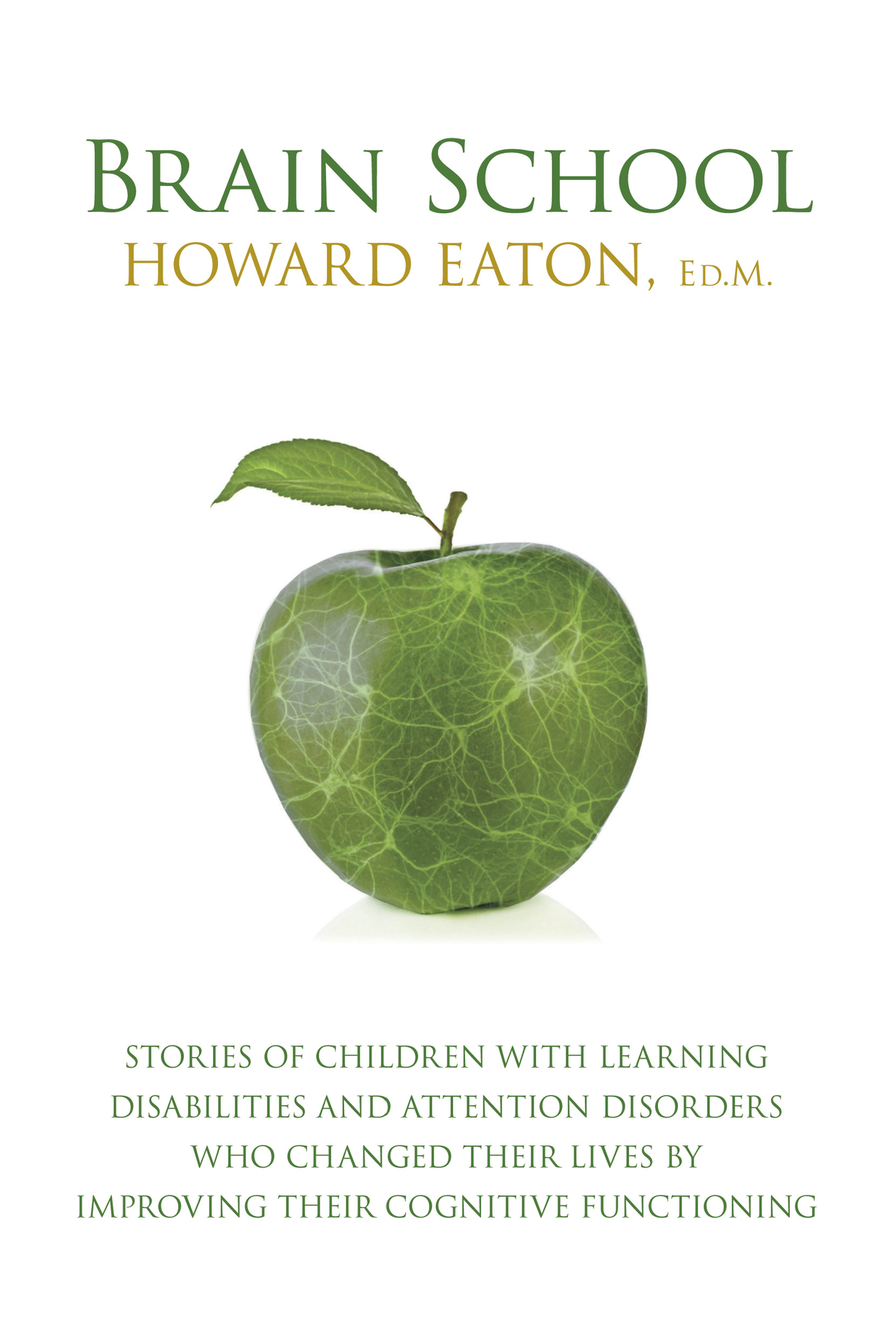 "Stories of Children with Learning Disabilities and Attention Disorders who changed their lives by Improving their Cognitive Functioning" by Howard Eaton, Ed.M. Brain School has just been published and can be ordered at: http://gliapress.com/brainschool/ The "Brain School" chronicles students in the Arrowsmith Program at EAS Vancouver. It describes the students' success in terms of improved cognitive functioning and how this allows them to participate more fully and effectively in the world as well as demonstrating significant changes pre and post Arrowsmith on academic and cognitive test measures.
Books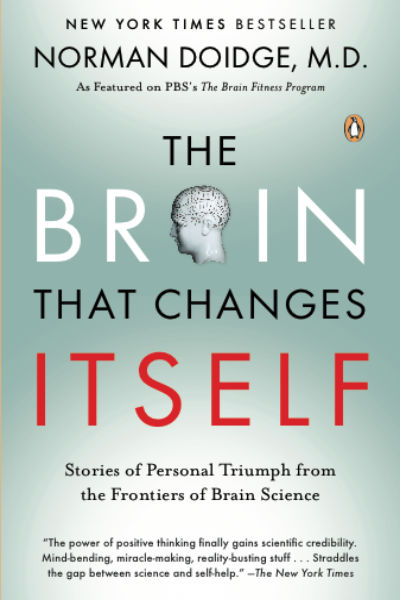 The following synopsis is from the publisher's website: "An astonishing new science called neuroplasticity is overthrowing the centuries-old notion that the human brain is immutable. Psychiatrist and psychoanalyst, Norman Doidge, M.D., traveled the country to meet both the brilliant scientists championing neuroplasticity and the people whose lives they've transformed people whose mental limitations or brain damage were seen as unalterable. We see a woman born with half a brain that rewired itself to work as a whole, blind people who learn to see, learning disorders cured, IQs raised, aging brains rejuvenated, stroke patients learning to speak, children with cerebral palsy learning to move with more grace, depression and anxiety disorders successfully treated, and lifelong character traits changed. Using these marvelous stories to probe mysteries of the body, emotion, love, sex, culture, and education, Dr. Doidge has written an immensely moving, inspiring book that will permanently alter the way we look at our brains, human nature, and human potential."
Books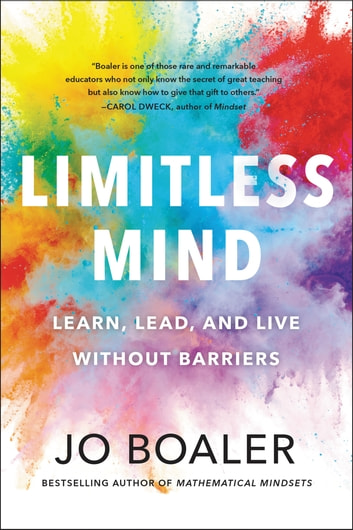 Limitless Mind: Learn, Lead, and Live Without Barriers by Jo Boaler, is available online from Amazon A quote from the publisher: "Stanford University professor, bestselling author, and acclaimed educator Jo Boaler has spent decades studying the impact of beliefs and bias on education. In Limitless Mind, she explodes these myths and reveals the six keys to unlocking our boundless learning potential. Her research proves that those who achieve at the highest levels do not do so because of a genetic inclination toward any one skill but because of the keys that she reveals in the book. Our brains are not "fixed," but entirely capable of change, growth, adaptability, and rewiring." Dr. Boaler visited Arrowsmith School in Toronto on two occasions and states in her book: "It is impossible to spend time with Barbara and not realize that she is a force to be reckoned with; she is passionate not only about sharing her knowledge of the brain and how we develop it, but in using her knowledge to change the neural pathways of those diagnosed with special educational needs through targeted brain training". "Barbara is somebody who is leading the world in her brain training approach. Like many groundbreakers, she has had to endure critiques from the people who do not accept the idea of neuroplasticity or that brains can be exercised and developed, but she has continued fighting for the rights of students who have been made to believe they are "broken". "…the approach of special education in schools has been to identify students' weaknesses and teach around them, essentially teaching to their strengths. Arrowsmith's approach is the opposite. The teachers work to identify brain weaknesses and then teach to them – building up the brain pathways and connections that students need. My hope is that all students with learning differences will be exposed to brain training and freed from the labels and limits they have been forced to live with, replacing these instead with hope engendered by a transformed brain."
Books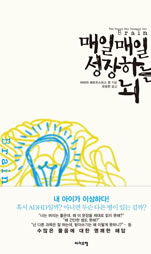 『매일매일 성장하는 뇌』은 애로우스미스 영이라는 한 인간의 가슴 아프면서도 유쾌한 이야기로 시작한다. 심각한 학습장애를 가지고 태어난 아이가 어떻게 인지 교육 분야의 개척자로 변해가는 지 그 모습을 보여주며 사람들에게 다양한 학습 장애의 본질-뇌에서 이러이러한 분야의 기능 장애는 삶 전반에 어떤 영향을 끼치는지, 특히 학문이나 직업세계, 그리고 인간관계에서 어떤 문제를 일으키는지를 보여주는 식으로-을 알림으로써 여러 가지 학습 장애에 관한 이해를 돕고 있다.
Books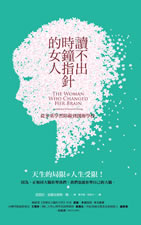 暢銷書《改變是大腦的天性》作者 諾曼.多吉醫師 專文推薦
台灣學障協會會長 王瓊珠
輔仁大學心理學系助理教授 黃揚名
世紀領袖文教基金會創辦人 盧蘇偉
一致推薦(依姓氏比畫序)
天生的局限≠人生受限!
因為,正如同大腦形塑我們,我們也能形塑自己的大腦。

多數閱讀本書的讀者都會從書中獨特的案例中獲得新的想法,來思考人們面對世界時所遭遇到的困難。而本書也讓人們得以用全新的角度,來了解自身或他人的大腦缺陷以及其所引發的更深層問題。
──《改變是大腦的天性》作者諾曼.多吉

你我可能都有過以下類似經驗:常常心裡想著A,出口卻說成B;明明要找的東西近在眼前,卻視而不見;苦於整理收納,家中各處永遠呈現雜物山的狀態……
然而,發生在作者芭芭拉.亞羅史密斯-楊女士身上的情況要嚴重許多。她自小肢體不協調,因此大傷小傷不斷,她母親甚至一度擔憂她來不及長大。去親友家聚會時,她總不免失蹤好幾小時,因為她離開眾人所在位置就找不到回頭路。上小學後,她會把2寫成左右相反、把b寫成d,學校師長因此誤以為她「學習態度不佳」。時鐘指針、運算符號與長串字句,對她而言就像火星文一樣難解……
隨著年紀漸長,芭芭拉始終恐懼無法再憑藉過人的毅力與記憶力應付愈漸艱深的課業問題,在高中時甚至一度輕生。所幸在就讀研究所時,她接觸到神經心理學創始人盧力亞探討腦損傷病人情形的著作,才恍然大悟大腦神經問題是造成上述所有問題的根源,並更進一步依「神經具有可塑性」的原理,幫助自己與眾多學障人士邁向不再受學習障礙禁錮的人生。
讀者不僅能在書中讀到作者化障礙為墊腳石的心路歷程,以及大腦與各種學習障礙的對應關係與簡單訓練方式。喜歡《錯把太太當帽子的人》的讀者更別錯過書中豐富精采的案例探討。
Books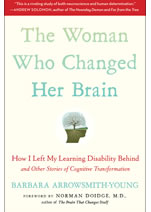 A bestseller in Canada and Australia, this is the incredible story of a woman who struggled with severe learning disabilities, built herself a better brain, and started a program that has helped thousands of others do the same.

Barbara Arrowsmith-Young was born with severe learning disabilities. As a child, she read and wrote everything backward, struggled to comprehend language, and was continually getting lost. But by relying on her formidable memory, she made her way to graduate school, where she chanced upon research that inspired her to invent cognitive exercises to "fix" her own brain. The Woman Who Changed Her Brain interweaves her personal tale with riveting case histories from more than thirty years of her work with both children and adults.

People with learning disorders have long been told that such difficulties are a lifelong condition. In clear and lucid writing, The Woman Who Changed Her Brain refutes that message, demonstrating with fascinating anecdotes that anyone with a learning disability can be radically trans­formed: Arrowsmith-Young is a living example. She founded the Arrowsmith School in Toronto in 1980 and then the Arrowsmith Program to train teachers to implement this effective methodology in schools all over North America.

This remarkable book by a brilliant pioneer deepens our understanding of how the brain works. Our brain shapes us, and this book offers clear and hopeful evidence of the corollary: that we can shape our brains.
Books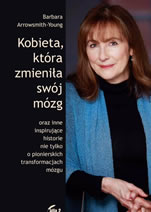 Barbara Arrowsmith-Young – psycholog dziecięcy, absolwentka Instytutu Studiów Edukacyjnych Uniwersytetu w Toronto. Urodziła się (1951) z dysfunkcjami rozwoju psychomotorycznego, w konsekwencji których przez cały okres edukacji zmagała się z poważnymi trudnościami w uczeniu się. Obdarzona wyjątkową pamięcią i silną wolą, z mozołem pokonywała ograniczenia. Studiując diagnozowanie postępów w nauce dzieci młodszych, zainspirowana między innymi pracami A. R. Łurii, stworzyła szereg ćwiczeń kognitywnych, mających na celu poprawę funkcjonowania zaburzonych obszarów mózgu. Osobiste, pionierskie doświadczenia w zakresie neuroplastyczności mózgu zakończyły się sukcesem – stopniowo poprawiało się funkcjonowanie osłabionych obszarów jej mózgu, aby wreszcie osiągnąć poziom normy, a nawet w niektórych dziedzinach przekroczyć go.
Konsekwentnie udoskonalała swoje ćwiczenia, aby dzielić się doświadczeniem i pomagać dzieciom oraz dorosłym w pokonywaniu trudności edukacyjnych. W 1980 roku założyła w Toronto własną szkołę. Obecnie metodą Arrowsmith pracują ośrodki w Kanadzie, Stanach Zjednoczonych, Australii i Nowej Zelandii.
W roku 2005 opublikowany został raport prof. Williama J. Lancee, podsumowujący trzyletnie obserwacje uczniów Programu Arrowsmith. Raport potwierdza skuteczność stosowanych ćwiczeń kognitywnych.
W książce Barbara Arrowsmith uzupełnia swą osobistą opowieść o mozolnej pracy nad kształtowaniem własnego mózgu interesującymi historiami przypadków zaburzeń w uczeniu się, z którymi spotkała się w swojej ponad trzydziestoletniej pracy z dziećmi i dorosłymi.
Books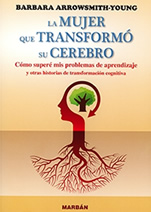 Estamos ante una obra extraordinaria, escrita por una brillante pionera, en la que se profundiza sobre el funcionamiento del cerebro. Nuestro cerebro nos moldea, y este libro ofrece pruebas claras y esperanzadoras de sus consecuencias: podemos transformar nuestro cerebro.
Los trastornos de aprendizaje siempre se han considerado una patología para toda la vida. Con un lenguaje claro y coherente, "La mujer que transformó su cerebro" rebate esta afirmación, demostrando mediante una serie de anécdotas fascinantes que cualquier persona con dificultades de aprendizaje puede cambiar drásticamente. Arrowsmith-Young es un claro ejemplo de ello. Fundó la Escuela Arrowsmith de Toronto en 1980 y posteriormente el programa Arrowsmith de formación de profesores para la implementación de esta efectiva metodología en escuelas de toda América del Norte.
Barbara Arrowsmith-Young nació con problemas de aprendizaje graves. Cuando era niña, leía y escribía todo al revés. Entendía el lenguaje sólo tras un gran esfuerzo y se perdía constantemente. Pero apoyándose en su excelente memoria, consiguió abrirse camino en la escuela de postgrado, donde conoció el estudio de investigación en el que se inspiraría para crear los ejercicios cognitivos para "arreglar" su propio cerebro. "La mujer que transformó su cerebro" entrelaza su experiencia personal con historias clínicas recogidas en sus más de treinta años de trabajo con niños y adultos.
Books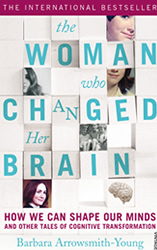 Barbara Arrowsmith-Young was born with severe learning disabilities that caused teachers to label her as slow, stubborn or worse. But by relying on her formidable memory and iron will, she made her way to graduate school, where she chanced upon reserach that inspired her to invent cognitive exercises to 'fix' her brain. She has gone on to change countless lives.

The idea that self-improvement can happen in the brain has now caught fire. Recent discoveries in neuroscience have conclusively demonstrated that by engaging in certain mental tasks, we actually change the structure of our brains - this is known as neuroplasticity.

The Woman Who Changed Her Brain powerfully demonstrates how the lives of children and adults struggling with learning disorders can be dramatically transformed. This remarkable book by a brilliant pioneer deepens our understanding of how the brain works. Our brains may shape us, but this book offers clear and hopefully evidence of the corollary: that we shape our brains.