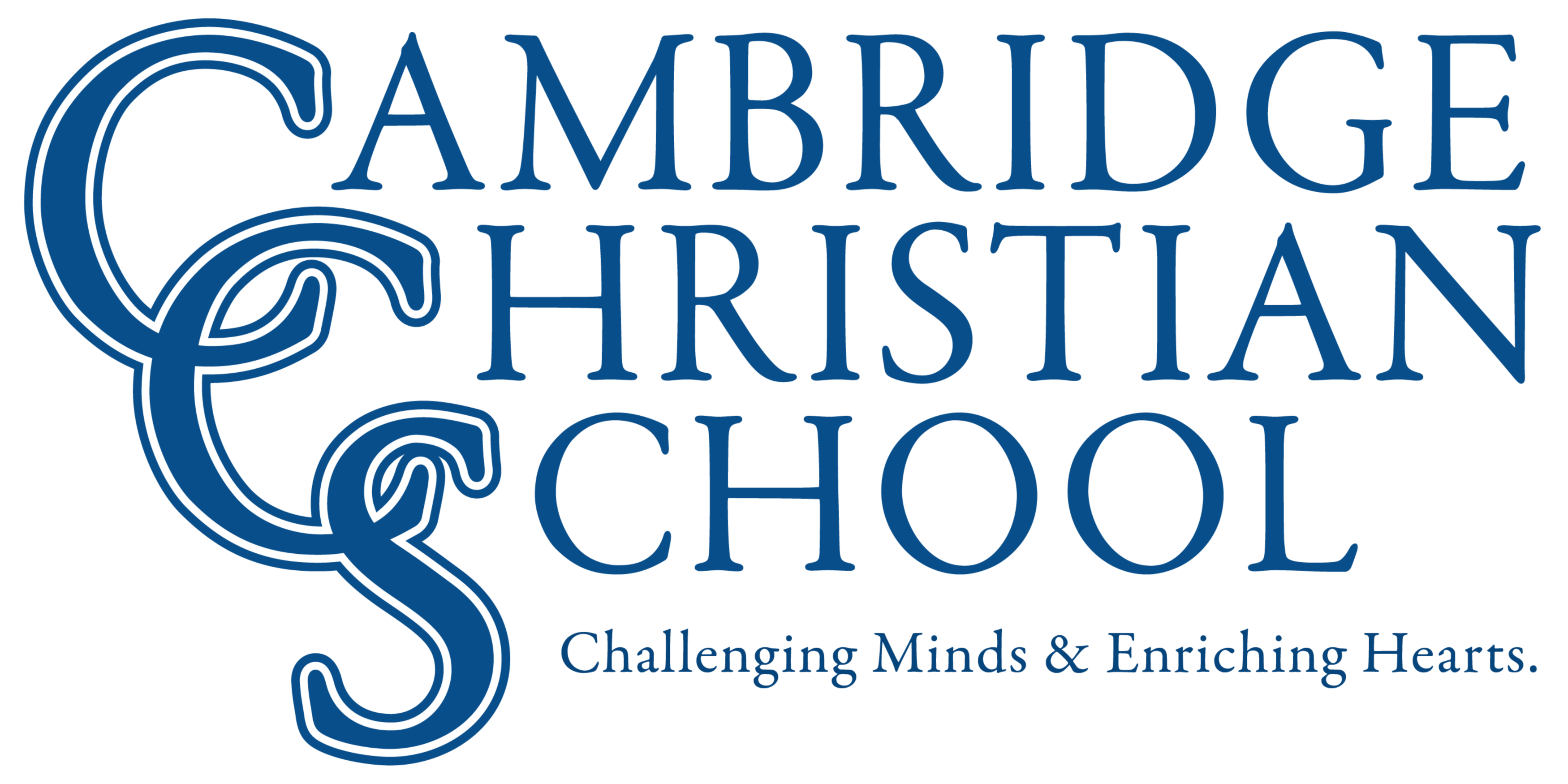 Cambridge Christian School is a K-4 through Grade 12 nationally accredited, private, Christian education missionally partnering with parents professing faith in Jesus Christ. Cambridge Christian School exists to challenge students' minds and enrich their hearts to prepare them academically, relationally, and spiritually to live out God's plan for their lives.
CCS holds firmly to the template that educates in the methodology which germinates planted seeds of decorum and virtues from a tried-and-true curriculum framed in and founded on a biblical worldview. Every subject is first rooted in scripture so that the student, through the role of the educator, discovers that which is to be learned - wisdom and knowledge in Jesus Christ (Col. 2:3).
Our school is located off Highway 65 in Cambridge, MN. Our grounds have approximately 30 acres, which allows for our current facility to expand, and accommodate not just our current increasing student population, but also strategic future growth. Our founders' vision of a rigorous education, firmly rooted in Christ Jesus, included a strong conviction to provide extra-curriculars - such as athletics and fine arts activities. CCS's expansive grounds include a gymnasium, soccer field, ball diamond and playground, providing plenty of space for our students to enjoy.
Age Group(s):
School-Age
Delivery Method(s) Available:
In-Person
Programs Offered:
Full-time, Part-time, Cognitive Enhancement, Cognitive Assessment